August 2, 2020
From LPOD
Rocket To the Moon
Originally published February 19, 2011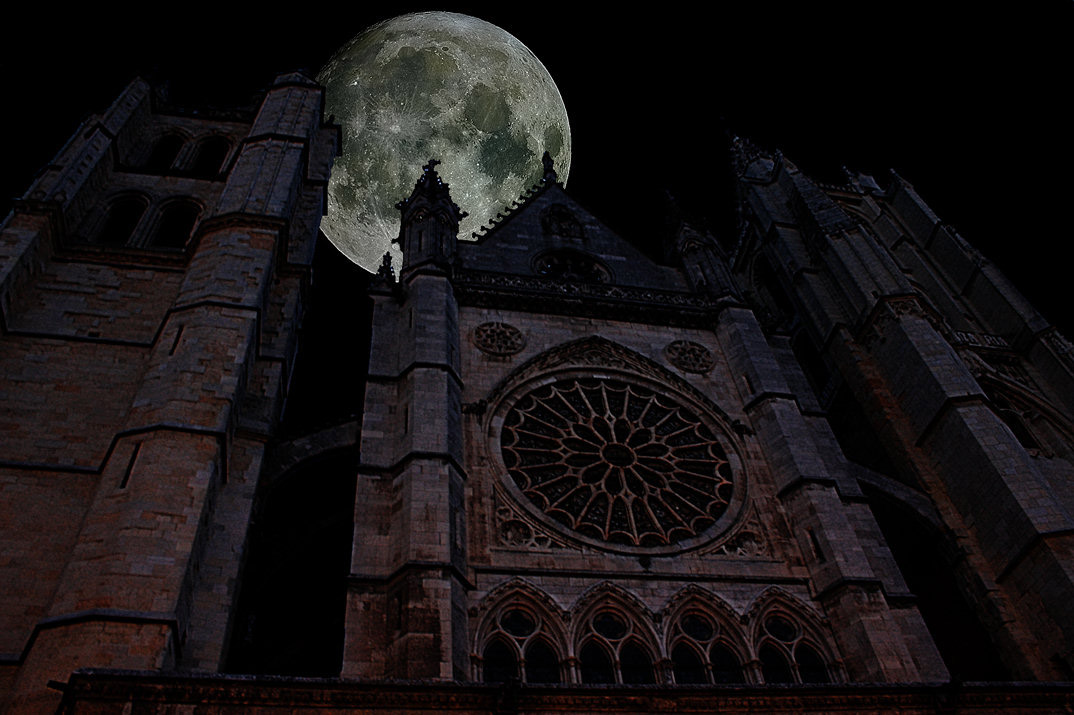 image by ComputerPhysicsLab, Leon, Spain

The invasion was stealthy, done over a few hundred years in the early middle ages. Through brain control, Earthlings were taught how to construct giant cathedrals, as unknowing skins for our spacecraft. The towering columns sheath our ancient rockets, and the large rose windows are actually navigation computers. To maintain constant access to the ships away from the public eye our people have become priests and tour guides - we are always visible but never looked at, so the subtle differences of our ears and noses are never noticed, and we never remove our shoes. Although we have waited quietly for hundreds of years, our ships pointed toward the mother base within Alphonsus on the Moon, we have heard nothing since March 24, 1965. If we don't receive a command within the next 10,000 years we will assume the mother ship has been destroyed and blast our cathedrals heavenward, searching for a new home.
Chuck Wood

Technical Details
Feb 17, 2011. Celestron NexStar 5SE StarBright XLT + Canon EOS 450d (Rebel XSi) DSLR
camera. 25 single shots and enhanced with Registax + free software called Fitswork4.


---
Yesterday's LPOD: A Flash in the Night
Tomorrow's LPOD: Shameful Plug
---
COMMENTS?
Register, Log in, and join in the comments.
---