November 14, 2021
LPOD of the Year
Originally published December 31, 2011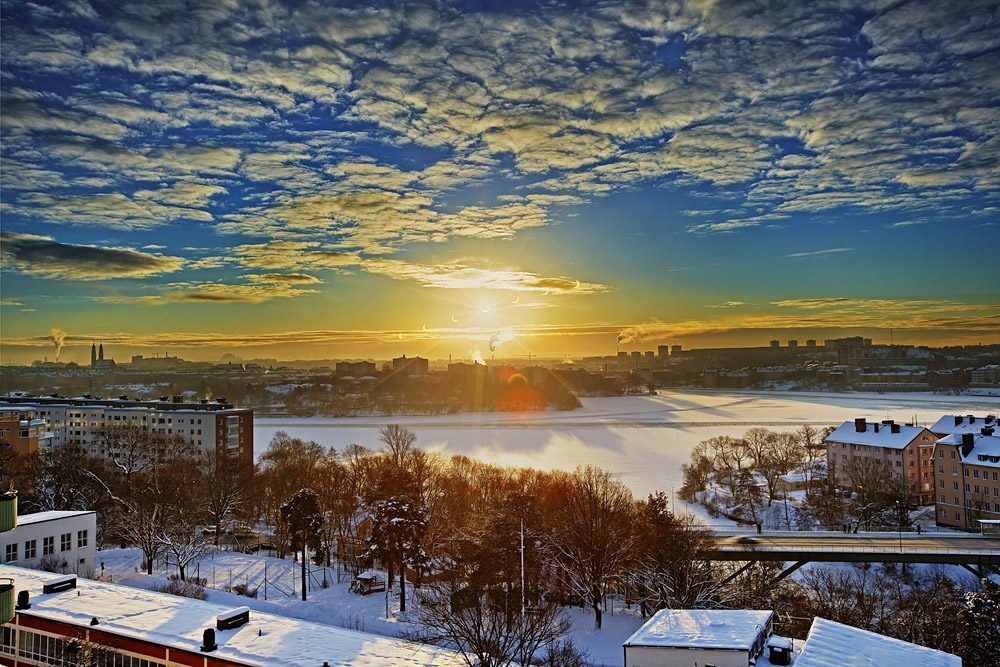 image by Peter Rosén, Stockholm, Sweden (LPOD of Jan 6, 2011)

Today marks the completion of the 8th year of LPOD, another 365 mini essays attached to great images. I looked over all the images and selected this as the year's best. Of course, that is only my opinion and I might have selected another of the great ones on other days. Thanks for all the wonderful images and keep them coming in 2012. Happy New Year!

This is a luminous image, like a scenic postcard by a master photographer. In fact, it is a cosmically scenic view and it proves that Peter is an extraordinary photographer. The partial eclipse of the Sun that was very marginal further south, was 86% in northern Sweden. Because of abundant and moving clouds, Peter had to quickly relocate to Stockholm to find temporary holes. This panoramic view was composited from seven individual images over 45 minutes; look closely and notice the seven images of the different phases of the eclipse. The Moon is in this image - seven times - so it qualifies for LPOD, but it is much more than just a different perspective on the Moon - it is glorious.

Chuck Wood

Technical Details
4/1/2011, 8h41 UT. Canon Eos 5DMkII and a 16-35/2,8 zoom. Several different exposures were used to try to match the ambiance of the subdued light during the eclipse.



Yesterday's LPOD: Seeing the Unseen
Tomorrow's LPOD: Comments?
---
---
COMMENTS?
Register, Log in, and join in the comments.
---