September 23, 2022
Another #1
Originally published October 29, 2012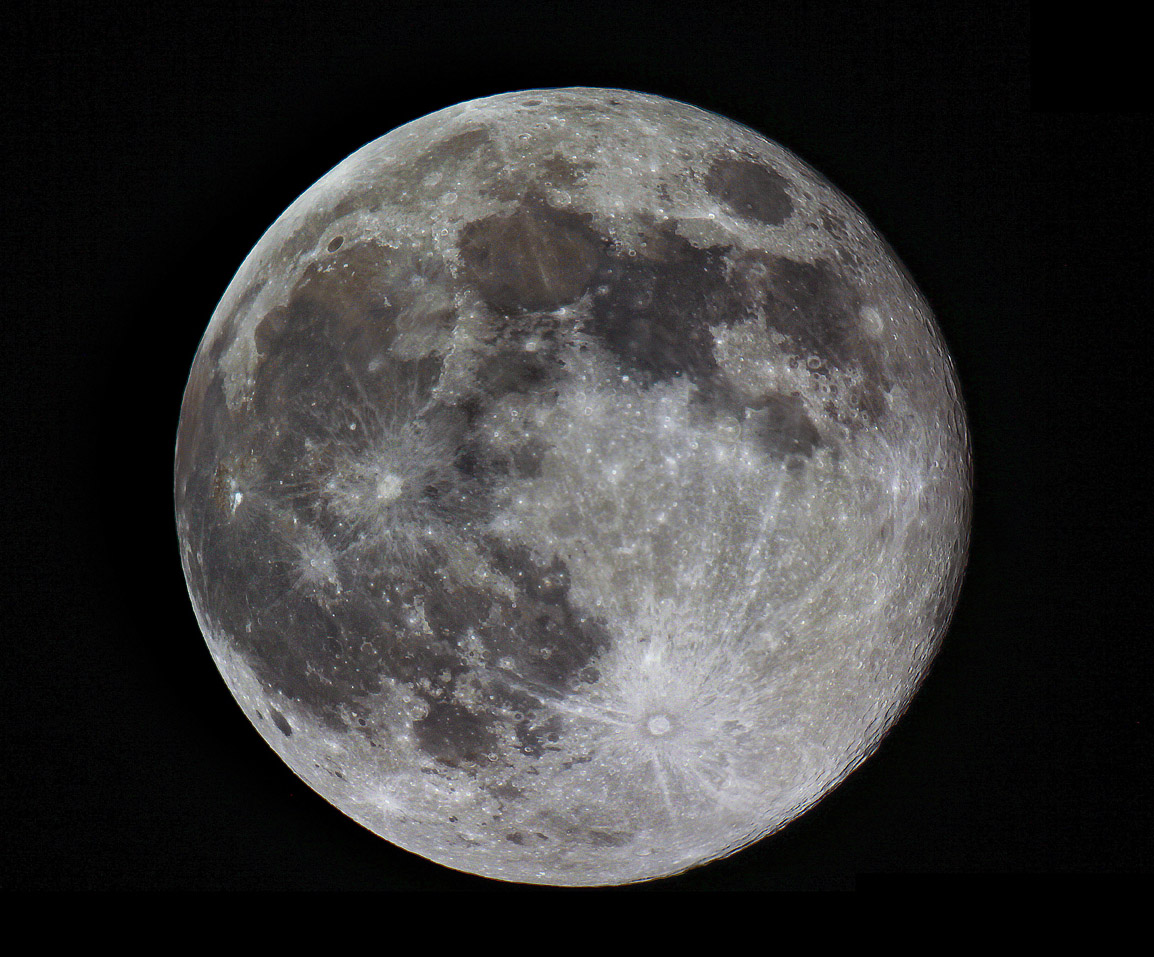 image by Melanie Davies, Burwash, East Sussex, UK

When I received an email accompanying an LPOD submission and read that the submitter had had a telescope for only 11 days I thought Oh, oh. But look at the stunning image Melanie has created. The subtle colors of mare lavas with different compositions are wonderfully captured, and good tonal balance is preserved between bright Tycho and the grayer material elsewhere. Very excellent work for an amateur's first image with a new entry level telescope. And then I visited Melanie's websites and discovered what explains it all - she is a professional graphic artist, calligrapher and photographer. She may be new to telescopic imaging but Melanie has remarkable skills and talent in art which she applied to capturing and processing this image. Yesterday's first lunar image with a 20" dob and now this with a 5" starter scope demonstrate that there are still many wonderful opportunities for imaging the Moon with telescopes of all sizes.

Chuck Wood
A classic LPOD repeated from Sept 15, 2011.

Technical Details
SkyWatcher 130P 650mm focal length f/5 + Canon 50D + Barlow + t-adapter.
Exposure: ISO100, 1/100 sec., AWB, processed in Photoshop CS4.

Related Links
Melanie's cartography website
Melanie's photograpy website.


Yesterday's LPOD: Treelandia
Tomorrow's LPOD: Pitted Plains
---
---
COMMENTS?
Register, Log in, and join in the comments.
---