January 26, 2020
From LPOD
Too Young To Stand by Itself
Originally published August 14, 2010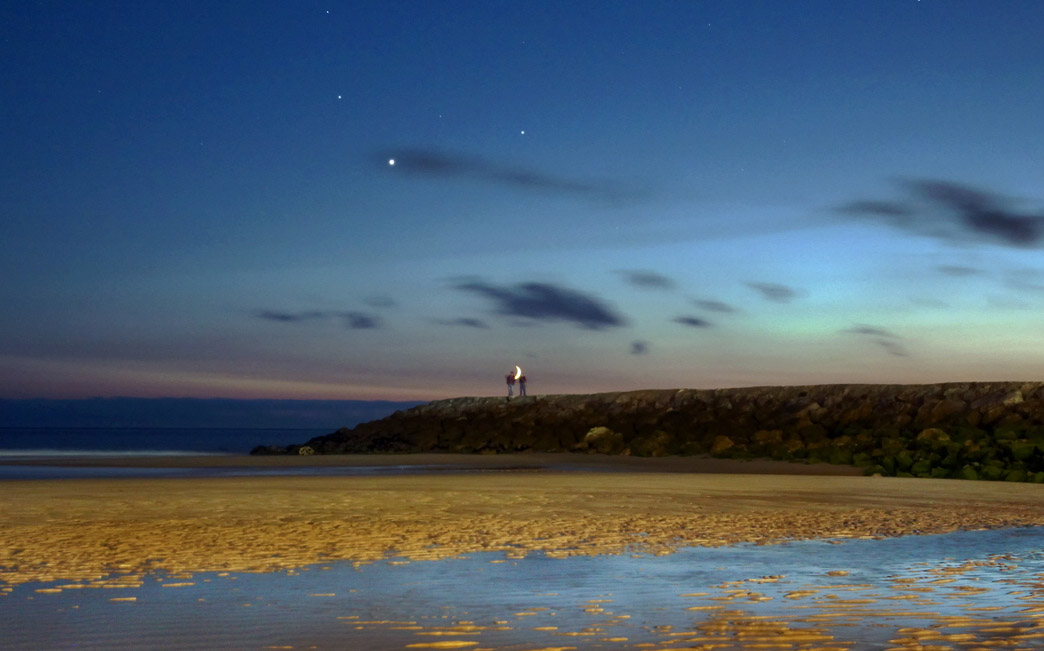 image by Miguel Claro, Almada, Portugal

In the image we see the triplet alignment of the planets, Mars, Venus, Saturn and below, the Moon. Mercury is not visible, being too near the horizon. The lovely scenery was obtained from a beach in Costa da Caparica, Almada, Portugal, facing the Atlantic Ocean. By coincidence two people were enjoying the Moon and I had the luck to catch them perfectly aligned around the Crescent Moon. I made several different exposures to get a level of detail and color in different zones of the landscape, like the water mixed in the sand reflecting the sky.

Miguel Claro
(CAW: Here is the entire image that I cropped the above from.)

Technical Details
12-08-10 21h31m. Canon 50D - Exp.13" F/5.6 ISO400 with 20mm lens

Related Links
Miguel's remarkable website.


---