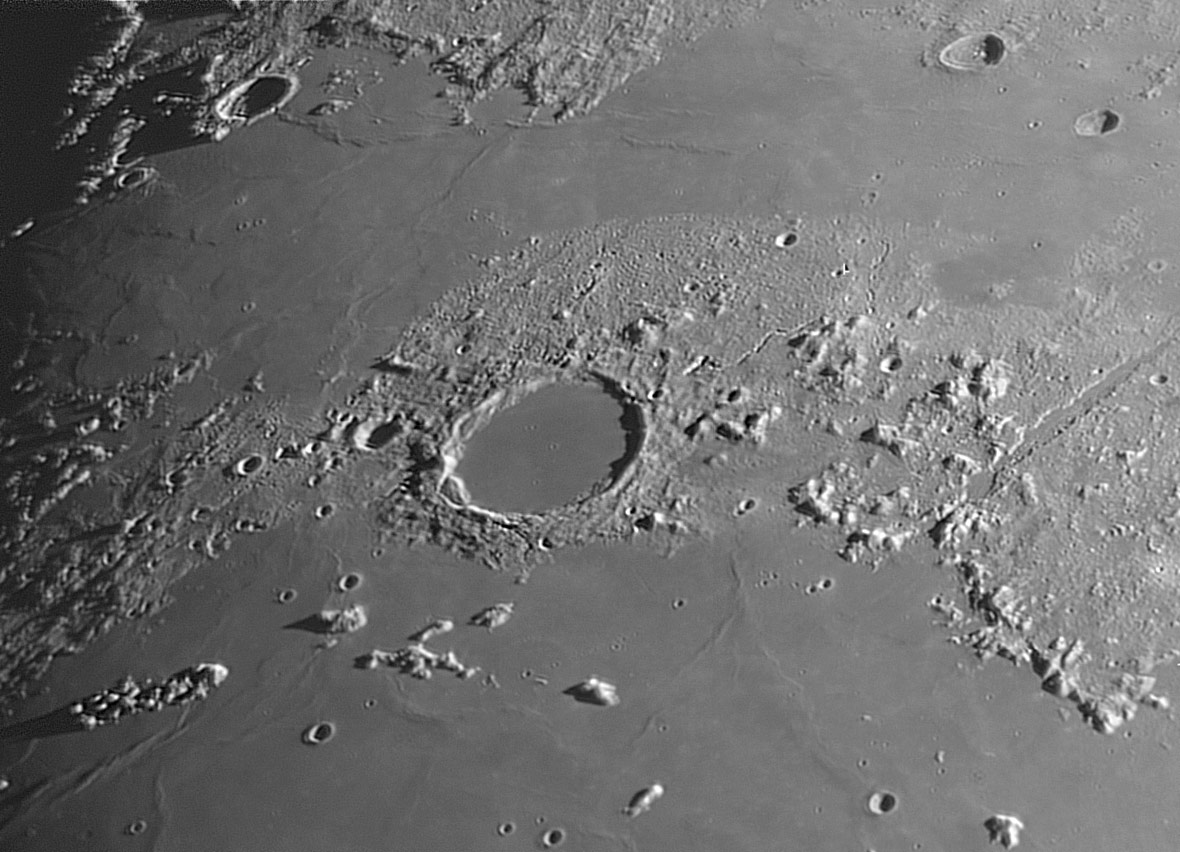 image by Jérôme Grenier
Langrenus called it Lacus Panciroli, and for Hevelius it was Lacus Niger Major, but we all know it by the name Riccioli gave it on Grimaldi's 1651 map - Plato. Its easy to understand why the earliest map-mappers named Plato, for it and its surroundings are one of the most impressive areas of the Moon. Plato is near the junction of a broad Vee, defined by the sweep of the front of the lunar Alps and the 1878. Notice also the largest of the sinuous rilles named after Plato. Another observing prize in this Imbriumic corner is the Alpine Valley which slices straight through the Alps like a knife through a rubbly cake. Once again Jérôme's mastery captures the illusive sinuous rille on the middle of the Valley.
Technical Details:
05 June 2006. Meade SC 8″ + Atik NB + red filter 23a + barlow 2x; mosaic of 6 images.
Related Links:
Rükl charts 3 & 4
Jérôme's website
Yesterday's LPOD: On Top of the World
Tomorrow's LPOD: A Dome on the Limb
---
COMMENTS?
Register, Log in, and join in the comments.
---