August 3, 2020
Shameful Plug
Originally published February 20, 2011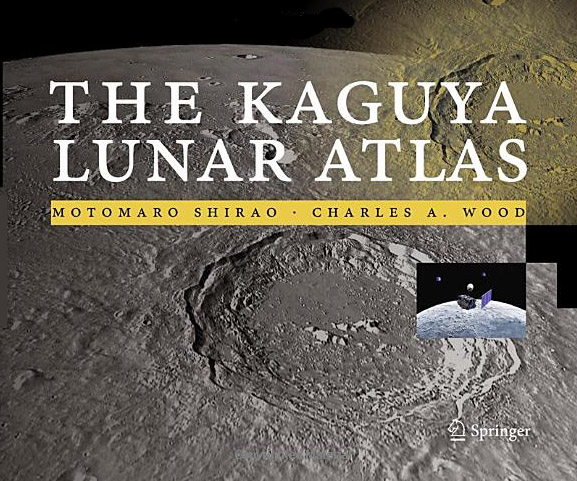 image from Amazon.com

Amazon sends me messages whenever a new book appears that is similar to ones I've previously bought. Imagine how surprised - and pleased - I was to be alerted to the forthcoming (March 1) publication of The Kaguya Lunar Atlas: The Moon in High Resolution by Shirao and Wood. And then I was amazed to see that Amazon's pre-publication price is $24, instead of the list price of $40. There are some sample pages to see what is inside - 5 pages of the intro and then the thumbnail index - but why didn't they show at least one atlas page? This isn't a comprehensive atlas - it doesn't show 100% of the lunar surface - but includes 100 of the most interesting oblique views of the surface taken with Kaguya's high definition TV. The thumbnails don't do justice to the full res views, but you have seen some of them before and know how spectacular, yet familiar they can be. I have written LPOD-like essays for each atlas plate and a short overview of the geology of the Moon - a fun challenge. An author friend told me that if 2500 books are sold within the first two weeks of publication that a book is treated as if it is going to be a best seller, garnering reviews by papers that otherwise might ignore it. I'm going to order a few pre-pub copies and see what happens. If nothing else a couple of them will make a good doorstop.

Chuck Wood

Technical Details
Here is a question: At the bottom of the Amazon page describing the book it says: What Do Customers Ultimately Buy After Viewing This Item? 83% buy the item featured on this page (The Kaguya Atlas).
Is this number fictional? The book is not out yet! Or have 83% of the visitors to the page bought it in this pre-pub period?


Yesterday's LPOD: Rocket To the Moon
Tomorrow's LPOD: Tumbled Layers
---
---
COMMENTS?
Register, Log in, and join in the comments.
---