December 26, 2019
From LPOD
Almost Sunrise
Originally published July 14, 2010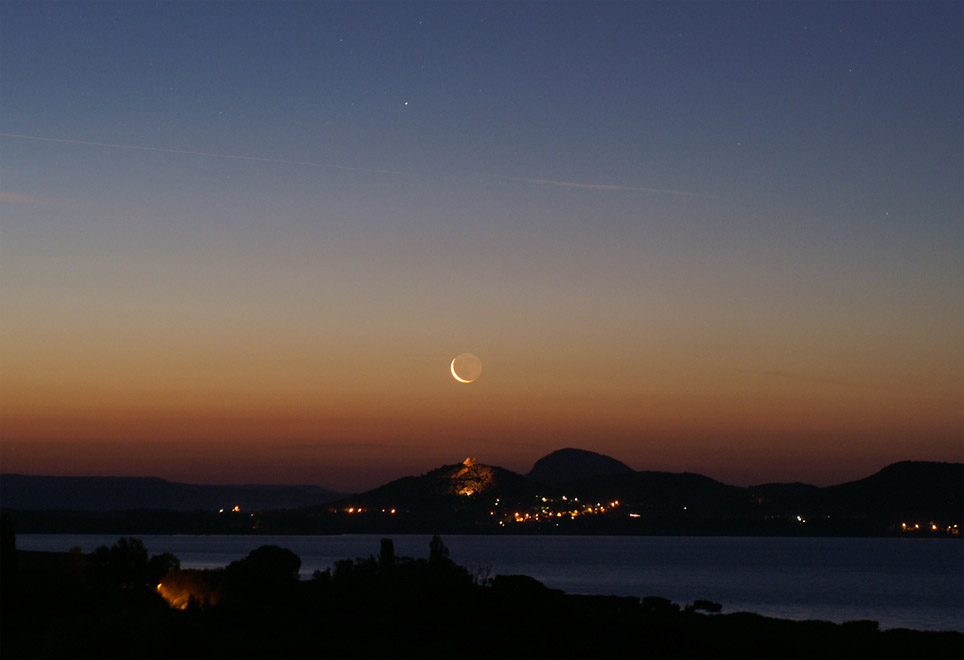 image by Monika Landy-Gyebnar, Veszprem, Hungary

The attached picture was taken from Balatongyörök, Hungary. The Moon rose beside the small hill with the illuminated castle ruin on its top. Moon was still 42 hours from New, so the crescent was bright and also a beautiful Earthshine was observable almost until sunrise. The castle is Szigliget Castle, a 750 years old fortress that was ruined by a lightning strike exploding its gunpowder stocks about 300 years ago. The neighbouring hills are extinct volcanoes - since 3 million years - with some vineyards on their slopes. Moonrise was stunning with this beautiful landscape!

Monika Landy-Gyebnar

Technical Details
July 10, 2010. Konica-Minolta Dynax 5D with 50mm Minolta lens, ISO400, f2.8, exposure: 3,2 sec.


---