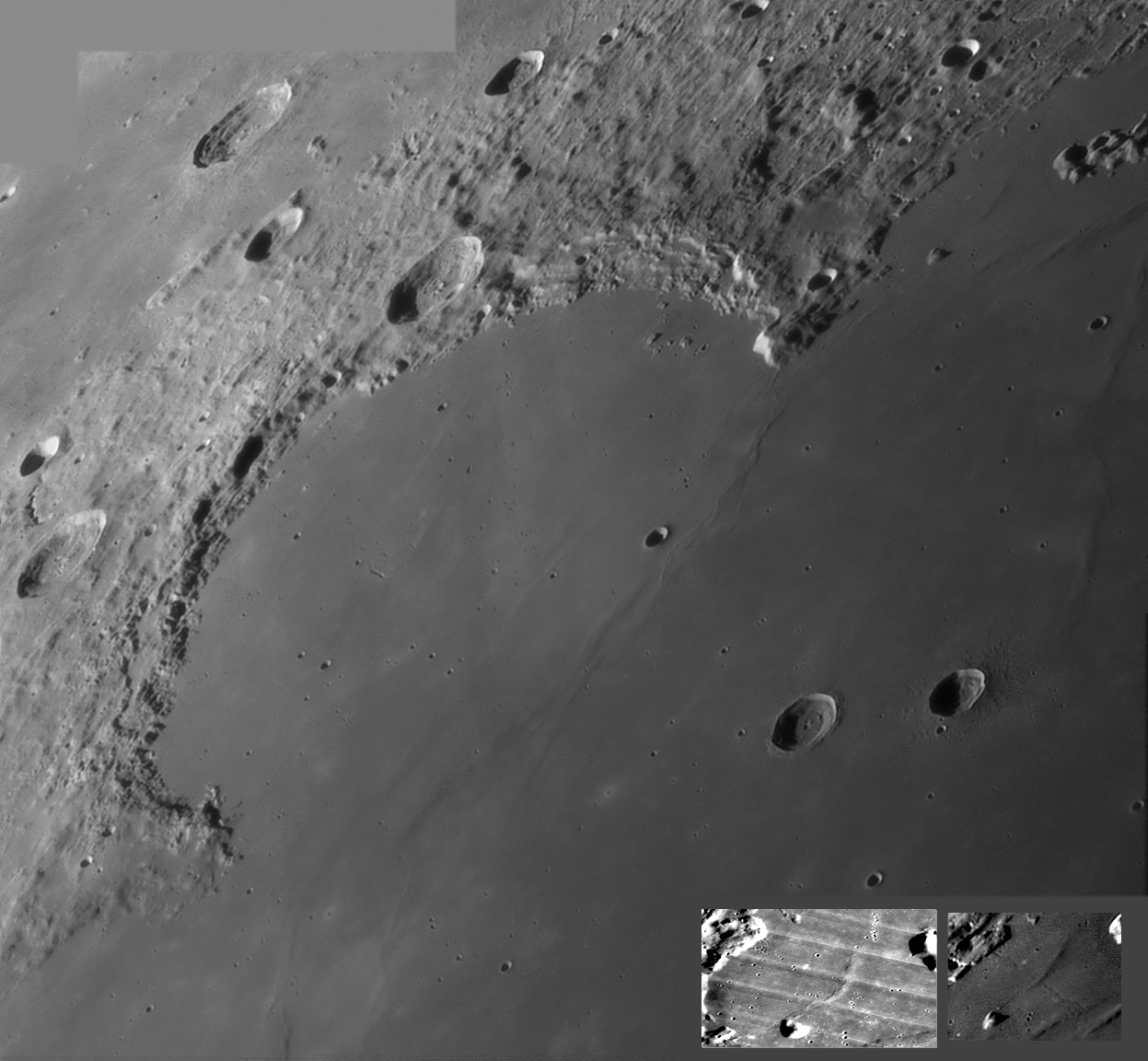 image by Alan Friedman
Ho hum, Map-A-Planet). The upper part of the chain, near shore, is definitely a secondary crater chain cluster. But the bottom part doesn't show as chain on the Orbiter image, in fact there is hardly anything there at all at that magnification. But blow up the Orbiter image and there is a very narrow sinuous rille! It starts near the eastern side of the Prom. Laplace, wanders pass the isolated peak, crosses the mare ridge, and abruptly turns south and disappears. Comparison to the nearby 11 km wide Laplace D crater shows that this sinuous rille is about 500 m wide. Not bad for a 10″ Mak in Buffalo! More about the rille tomorrow.
Technical Details:
October 4, 2007, 10:44 UT. A-P 10″ mak/cass working at f30/ DMK 41BF02 firewire camera. Mosaic of two images, each with 200 frames from a stream of 900.
Related Links:
Rükl chart 11
Alan's website.
The rille is just there in Mike Wirth's image.
Yesterday's LPOD: Voyage To a Twin World?
Tomorrow's LPOD: Prom. Laplace Rilles
---
COMMENTS?
Register, Log in, and join in the comments.
---