June 16, 2020
Touch the Moon
Originally published January 3, 2011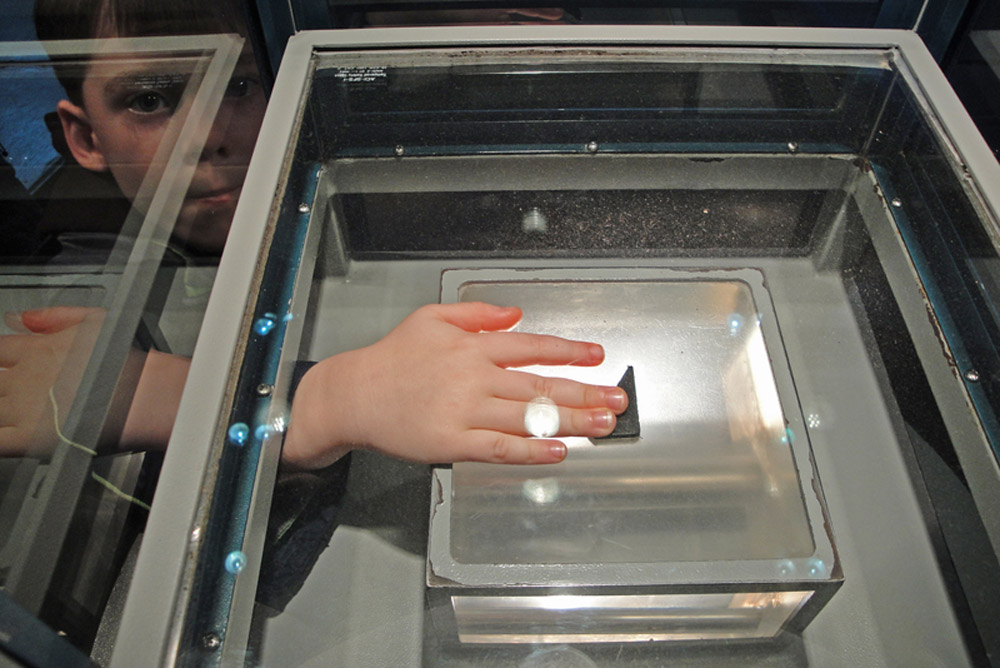 image by Howard Eskildsen, Florida

Over the holidays I took the family to the Kennedy Space Center. They were especially moved by the Apollo/Saturn V Center. What really stood out in my mind was the tremendous size of the three stages, displayed overhead, that were required to get the astronauts to the Moon, compared to the small command/service module that brought them back. Near the end of the Saturn V display, a plexiglass chamber enclosed a small piece of mare basalt from the Apollo 17 mission. Small openings allowed visitors to reach into the chamber where they touched, and were touched by the Moon.

Howard Eskildsen

Related Links
Where lunar samples are on display
A second list of where Apollo 11 samples have been sent (and many lost).
A third list of Apollo 17 "Goodwill Moon Rocks" (Read the story of the West Virginia sample).


Yesterday's LPOD: Daggers And Inverse Daggers
Tomorrow's LPOD: Unseen Eclipse
---
---
COMMENTS?
Register, Log in, and join in the comments.
---